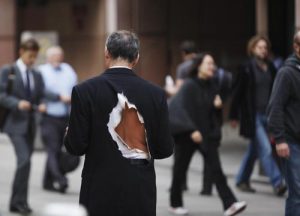 A recent report by Carers UK has concluded that over 11 million people livng in the UK today will live to be 100. The pressure that this is already putting on our healthcare systems – NHS, care homes etc – is enormous. For instance, just keeping pace with the rise in demand for care homes – ie doing nothing more than maintaining the existing policy in relation to people requiring residential care – requires that we construct and open one new care home every week for the next twenty years. The construction costs alone are prohibitive and yet they represent only around a twelfth of the whole life cost of the building.
It is in this context that governments, charities and commercial organisations are each trying to find ways of providing for what is, in effect, the biggest economic growth sector in the world – looking after the elderly.
Theough Stakeholder Design I have been privileged to work on a number of ground-breaking projects addressing these important issues of future healthcare provision. These include:
training local authorities to become more responsive to the needs of the elderly when creating new systems or upgrading parks and streets
enabling local communities to become the designers of their own healthcare services
mentoring companies that are designing the first versions of future healthcare services
serving as Acting CEO of BackCare and leading its campaigns on young people
Chairing Pain UK, an alliance of charities providing support to people suffering with different painful conditions.
Accounts of this work will appear on this website once the layout and design has been finalised.