About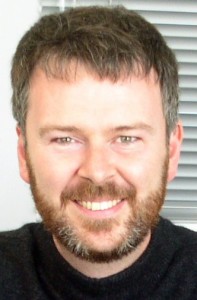 Hi! I'm Sean McDougall. I founded Stakeholder Design in 2006 to demonstrate the enormous potential of design to deal with disadvantage in all its forms – educational, social, physical and commercial. Today, I am an Education Fast Forward fellow, Chair of Pain UK and mentor/design advisor to around a dozen technology companies creating solutions to problems as diverse as climate change and dementia.
Stakeholder Design was born of the realisation that we can be either victims or beneficiaries of design. What do I mean by that? Here are some examples:
Education.
Almost 80% of white, middle-class girls go to university, while a similar proportion of black, working-class boys leave school at 16. This has nothing to do with intelligence. It simply means that the system is benefitting people from one section of the community more than another. Stakeholder Design has unrivalled experience in designing future learning spaces and systems that enable every child to display their intelligence and flourish within our 21st century economy and society.
We have to get this right. We have to find new routes forward for people (often highly intelligent) who struggle within our traditional framework or who are destined for careers that the system was never intended to support (like new media). The social, economic and political cost of inaction is almost inconceivable – with half of all jobs advertised in London now requiring a university degree, continued inaction will mean that black working class boys will have almost no chance of gaining a job in management.
Dealing with it requires a commitment to the concept of universal design – a thread that runs through every page on this website.
Health.
As a designer and creativity mentor, I work with architects, technology companies, local authorities and the pharmaceutical industry to break down the silo-culture that is doing most to undermine quality of life for people in poor health. Across Europe, over 100 million people suffer with chronic (long-term) pain, a problem that causes depression, breaks up families and shortens lifespan.Most of the time, their pain is being aggravated by failures in the planning system. Poor quality communications, failure to use technology properly, and even poor design of the street itself can have a massive eroding effect on quality of life. Within this website, you will find plenty examples of strategies that can be adopted to reverse that effect.
Without sustained effort to develop new approaches to pain management, the problem is only going to get worse. For instance, in 2011, a survey that I was involved in found that half of all people aged 18-34 (52% of males, 48% of women) report that they suffer with back pain, with most experiencing it every day. Given their projected lifespan, the cost to the economy is going to be enormous – possibly equivalent to our present military spend. At the same time, there is also an trillion pound opportunity emerging for technology firms and others wishing to define future products and services that address quality of life issues and sustain people in their independence. See the health section for more examples.
Society.
In the UK, half of all prostitutes were in care as children. If we were being cruel, we could say that the state is the biggest supplier of prostitutes in the country. Half of all prisoners under the age of 25 and 80% of all Big Issue sellers also have childhood experience of the care system. Most of them are victims rather than beneficiaries of design.
At the other end of the spectrum, we have the problem of how to sustain quality of life for the elderly. Given the rapid increase in numbers of the elderly, the only way that we can sustain our present approach is to open one new care home every two weeks for the next 20 years. Clearly, this is not going to happen, for reasons to do with finance as much as logistics. We need housing and care system solutions that enable people to combine dignity, safety and mobility in their own homes for as long as possible.Whether the care system is focused on the young or the elderly, Stakeholder Design has the award-winning expertise to improve outcomes for all. You can read more about that expertise if you visit the society pages of this website.
I believe that design offers us a chance to meet the government's Big Society objective to "put power in the hands of communities and equip Britain for long term success." It's certainly given me a very wide client base, including global technology firms, governments, local authorities, charities, think tanks and start-ups. I work with them in whatever way makes most sense for them – this includes:
Training organisations to become more innovative
Working within organisations to design, build and test future service offerings
Helping organisations become more responsive to stakeholders.
Improving operational efficiency as a non-executive director
Taking control of discrete work packages
You can learn more about my work by reading the case studies on this website. If you want to keep in touch, you can subscribe or follow me on Twitter. If you like what you see, let me know – and please tell others.
What they say:
Professor Stephen Heppell:
I'm so glad you're going to hear Sean speak today. Never mind the A Team – he's the A+ Team
Sarah Payton, Futurelab:
It "was really an incredible educational experience. It taught me that giving young people a significant role in decision-making processes is really important and not as difficult as some people might think."