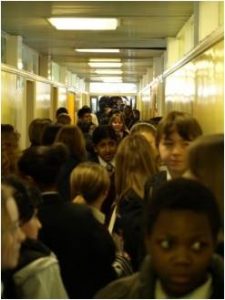 Are you one of those headteachers who has been left wondering how to keep driving up standards when you can barely get the students down the corridors between lessons?
Well, help is at hand (nearly). Later this term, Stakeholder Design will be publishing a new booklet on school design called "It's Not About the Building." Authored by Sean McDougall and Iain Hulland (a former UK headteacher of the year), it outlines a whole series of easy-to-implement strategies that are designed to drive up educational standards – fast.
Even better, it's free to anyone signing up to our newsletter before 30 May 2012.
Subscribe to Stakeholder Design by Email.